You may already have a Netflix account, or you are thinking of creating one. You may have heard you can change your region if you do it the right way and use a VPN service.
While both are true, you need to understand a bit more, why users do this, and how you can do it yourself.
Here you can learn the advantages of changing your Netflix region. You can also find why VPN services help and, most importantly, which VPN works with Netflix in other countries. You can also see why free VPN's are not an option to watch Netflix, or even to use for any activity.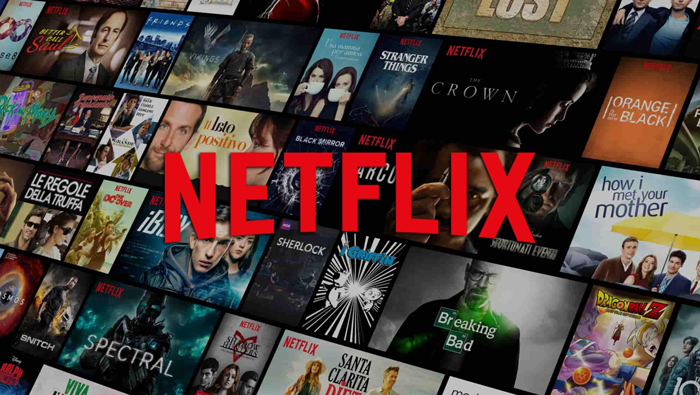 Why Do You Want To Change Netflix Region?
Netflix has expanded in recent years. The service is available in over 190 countries except for China, North Korea, and several others. You can, however, access Netflix in some of these countries, bypassing local restrictions.
While Netflix is global, access to content is not the same everywhere. Much is due to broadcast rights, and Netflix does not stream anything available through another service.
The Netflix NZ library is much smaller than in the US or other countries, and the shows you want to watch may not be available.
Here you can take full advantage of a VPN, as it can make you
look like you are in a Netflix country where your show is streaming.
How Much Does Netflix Cost in NZ?
Like many regions, Netflix has three plans. Here are the prices in NZ Dollars.
Basic – 1 stream $11.99 per month
Standard – 2 streams $16.99 per month
Premium – 4 streams in 4K resolution $21.99 per month
You can find the Netflix NZ price is reasonable, yet you also find some individuals create Netflix accounts in cheaper countries. You do need to be sure you can pay in these if you wish to try.
The other thing to consider is, if you change your Netflix region, you have more access to your favourite shows,
Can I Use a Free VPN for Netflix?
Everyone likes a bargain, and there is nothing better than something is free. However, it is highly recommended not to use a free VPN to try to access any Netflix library.
To make it simple, here are reasons not to contemplate free offerings
Free VPN providers throttle connections, and you have monthly data caps
Such providers sell on user data to marketing firms; some even use them to bombard users with targeted ads themselves
You will see the third reason not to choose a free VPN provider for your VPN in a while.
How to Change Netflix Country
When you begin looking at how you can change your Netflix country, you quickly find out the number of VPN companies can't or don't now try to bypass the VPN restrictions imposed by Netflix.
A premium virtual private network will successfully encrypt your connection and give you a new IP address. By doing so, two outcomes are useful for users.
Secure encryption prevents ISP's, or any governing body from seeing your online activity
When you route your connections through secure tunnels, these emerge in any country you wish if the VPN supports it and thus allows you to change Netflix region without little effort.
Netflix checks more than IP addresses for the country, and they increasingly know the IP's in use by VPN companies. You will find many top-tier VPN's don't work with Netflix, and they have no intention of doing so. Hence, the reason why a free connection is of little use.
You have four steps to change your region and country for Netflix.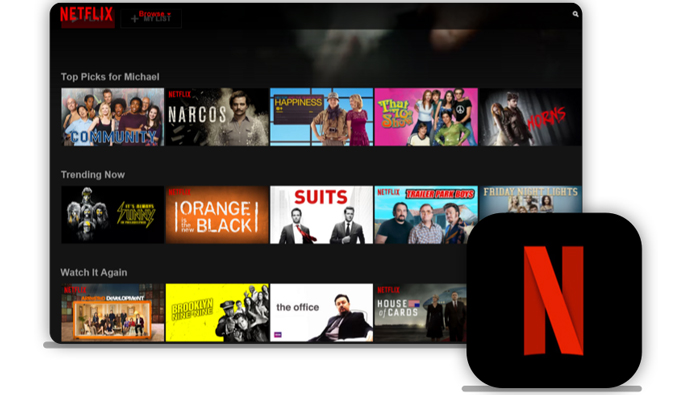 Step One: Choosing Your VPN Provider
You need a provider, which is proven working with Netflix. You quickly receive and error message if the VPN faces a block. One of the most reliable is our VPN of choice, and that is ExpressVPN.
Step Two: Installing Your Client Software
With the recommended VPN, it is straightforward to sign up.
Head to the ExpressVPN website
Click the large button "subscribe to ExpressVPN."
Select your plan (3 months free on the 12-month plan)
Enter your email address
Pay using credit cards, PayPal, Bitcoin or other methods
Receive a confirmation email with download links
Install the VPN on your device from Mac, Windows, Android, iOS, and Linux. You can also set up the MediaStreamer, on devices with no apps, such as routers and game consoles.
You can do all this with the 30-day money-back guarantee to test all the features.
Once you install your client, you will log in using your email and the passcode received in your email.
Step Three: Connecting to Another Server
You can click on Quick connect or set it to connect when you turn on your device automatically. Once in your VPN. To change the region is as follows in these steps:
Select the three dots at the side of your selected location.
Search for the location or country you wish to connect with. (This will be for the Netflix content you want to watch)
Select a server in the country you are connecting to (ExpressVPN has multiple servers in certain countries)
Wait for the app to connect to a server (you have a built in kill switch that stops all connections at times like these for security)
It will go green once you connect.
You have over 3,000 servers in 94 countries, so you will find a Netflix library you wish to connect.
Step Four: Logging Into Your New Netflix Region
Now your VPN server connects, the Netflix app should think you are in a different country.
Open the app or the webpage and log in with your regular details.
You can choose any Netflix library with this VPN as it accesses all, whereas some only open specific locations.
If you find you can't still gain access, ExpressVPN offers the best customer support. With live chat, you can ask them which servers are working with Netflix at that stage. It takes seconds to get a reply and connect.
The best VPN's are gauged by customer service, and this VPN sets the bar for others to follow.
Conclusion
Netflix makes a big deal out of their VPN ban. However, you can find this is the best VPN to bypass their restrictions reliably.
Besides, it has many more arrows to its bow, and it can access most other streaming services with no issues. You have the likes of Amazon Prime (US), BBC iPlayer (UK), HBO, and many others you can think of without buffering.
Use the refund window like a free trial, and you can watch all the shows and movies you want, which were not accessible before the use of the world's number one VPN.