It can be hard to select the best VPN because there are so many VPN services that lay claims to features and performance they cannot deliver.
In the past, ExpressVPN has never made any claims it cannot justify, and this provider makes sure it tops all the reviews ExpressVPN has written about it.
Our ExpressVPN review looks at a VPN provider that goes about its job without making too much noise about what it can and what it can't do.
It comes with more than enough features to satisfy all but the most tech-savvy fiddlers who wish to make changes deep in the settings.
By the end of this review, you will find out if this VPN service is still the best on the market, and do its features stand out, or surpassed by other providers.
It hasn't seen too many updates, yet there are many refinements under the hood, and now you will find out finally, is the best a whole lot better?
Get ExpressVPN and SAVE 49% + 3 Months FREE
Pros
Servers run TrustedServer technology
Great server performance
Best for unblocking streaming services
Industry best 24/7 customer support
BVI outside any data retention jurisdiction
Cons
Servers have no listing for use
Browser extensions need client app installed
Prices can be above average
If one VPN were to stand at the top, it would be ExpressVPN. It offers excellent app support and manual guides for installation where necessary. It uses private DNS, the best encryption, and HTTPS everywhere in the extensions.
Many features are under the surface, and technologies in place, which manage to keep this VPN ahead of the field.
It offers a high number of servers at over 3,000 in 94 countries and 160 locations. No part of the globe receives any less attention than any other does.
You may not notice anything new, but there are more than enough changes underneath to keep this VPN standing right at the top where it ought to be.
ExpressVPN Plans and Pricing
ExpressVPN offers one of the most straightforward pricing structures you can find. With just three rates, the month starts at $12.95. This is expensive, but when you compare many other providers, you will see that their monthly fees are similarly high.
CyberGhost $12.99
Vyprvpn $12.95
Private Internet Access $9.95
When you sign up for the 6-month plan, the price drops to $9.99 per month. This is a reasonable discount, and it's equivalent to most other VPNs on the market.
You may also find that many vendors don't offer 6-month plans and will immediately sign you up for more extended periods.
Now, they offer a 49% discount on the annual price of $6.67; you also get three months free.
1 month – $12.95 will be billed monthly
6 – months – $9.99 will be charged every 6 months as $59.95
12 – Months – $6.67 will be billed as $99.95 for the first 15 months and then 12 months after that.
While you may find some very low rates when you sign up for 2 years or even 3 years, you get what you pay for, and in many cases, these low rates are on VPNs that may lack some premium features.
When you decide to subscribe, you will find that you have a wide range of payment options available to you: credit and debit cards, PayPal, Bitcoin, and a variety of other players (AliPay, Yandex Money, WebMoney and more).
When you want more convincing, you can install the app on your Android or iOS device and test it with the offered 7-day free trial.
When you remain sceptical, you don't need to worry because ExpressVPN's 30-day money-back guarantee lets you try every feature.
When you decide to cancel, this VPN offers the best and most trusted money-back offering in the industry.
Some providers want to fix issues before they give you your money, but there are no small print clauses to catch you here. Some providers even limit the amount of data transferred as one of their clauses, which they bury deep in their terms and use policy.
No questions asked, although they may ask you out of courtesy if there is a problem, they will refund your money immediately.
There aren't many VPNs that have so much confidence in their service because they don't expect or experience many users to cancel.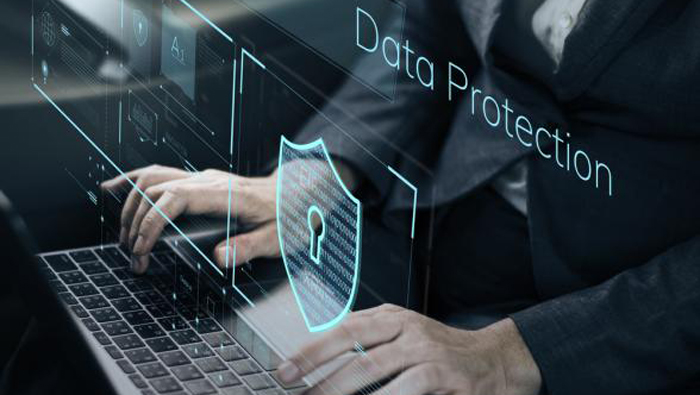 ExpressVPN Privacy and Security
Every VPN comes with the claim to offer the best in privacy and security. However, when you have worked your way through the fine details, you will find that this is not always the case. ExpressVPN is different because it offers the best features to ensure each user has maximum privacy and is secure.
Encryption can, for example, be the support of OpenVPN and the use of AES-256 encryption. ExpressVPN goes further beyond this military-grade encryption. A 4096-bit SHA-512 RSA certificate is used.
For example, you have AES-256-CBC for control channel encryption, and HMAC (Hash Message Authentication Code) for real-time data change protection.
This means that they are more secure than military-grade. While this is easy to claim, the company now has external auditors in the form of PwC (PricewaterhouseCoopers) to check its servers and code to confirm that they are running at the specified levels.
They also confirm that everything set out in the privacy policy is as it should be. (See the Logging section)
There is also support for Perfect Forward Secrecy, which automatically adds another layer of protection and assigns new secret keys every time you connect.
The service also replaces this key every 60 minutes for as long as you stay connected. If an attacker manages to find a way to compromise your system, he can use it to see only the current hourly data.
ExpressVPN offers more than just secure protection against a DNS leak, and it provides the use of the private 256-bit encrypted DNS service running zero knowledge on each of its servers. This makes the search highly secure and faster in most cases.
This is what distinguishes this VPN, as others use the redirection of DNS queries to OpenDNS or other third-party services. Such public DNS servers are open for logging, and since there is no encryption, it allows attackers to intercept user requests.
You can perform a leak test with sites like IPLeak, DNS Leak Test to confirm the service is rock solid, and users will have a private internet connection.
Logging
The claims you find on most typical VPN websites will be that of 'No logging.' While they make this stand out in bold to catch your attention, once you dig in the privacy policy, you can find there is little to substantiate the claim, or they do log some user information.
While ExpressVPN doesn't have any bold claims for zero-logging, they do claim 'Privacy is a fundamental right.
We don't keep connection or activity logs, and we never share your details with anyone.' You only find this on the 'What is VPN page,' which you find under the 'Find Out More' section.
To save hunting for this, they provide a link that takes you to the page that explains everything they don't log, and what they do keep and why.
The VPN keeps no logs of your IP address once you connect or the connection time. Neither does it retain your given (VPN server) IP address, and DNS searches or sites and pages you are accessing.
You can find minimal logging, yet they state what this is for. You can find the date you connect, and the server you choose. Because there is no retention of IP, it can't trace back to you. The company also retains the client app version and the total amount of data transferred each day you connect.
While they can see the amount of data you transferred, it doesn't pose any privacy risk. It is no more than what other providers do, yet ExpressVPN is in the open about it.
With company headquarters in the British Virgin Islands, they are outside any data retention laws about the 14 Eyes alliance. Neither does it fall under any control of the intelligence-sharing agreement known as SIGINT Seniors Europe (SSEUR).
Because of the location and minimal data, they retain, it can be almost impossible for any governing body to find anything of use against an ExpressVPN user.
ExpressVPN comprehends issues and makes great efforts to make sure users can understand them as well. Again, it is in this section where PwC carries out audits, and find there are no areas that are not as stated by the VPN company.
ExpressVPN Performance
Most users understand that VPN's will slow connections; the question is by how much. It is also another claim made by many that they offer the 'Fastest Speeds.'
It is an essential factor, especially for remote areas such as Australia and New Zealand. Any ExpressVPN download speed test is merely an indication of how it can perform. With location, server load, and time of day, these speeds can fluctuate.
While 'Ping' doesn't affect speeds, it can be vital if gaming online, and it can indicate how fast the network is on the whole.
In testing, there were no connection failures, and every server connection took the same short time. Testing servers for location did show they were all in locations they were supposed to be.
Using a couple of different sites such as TestMy.net and the most popular testing site, SpeedTest (OOKLA). Performance around Europe shows a VPN connection speed that drops by around 5 – 7% (68 Mbps), which is hardly noticeable on a 75 Mbps line.
Connections further afield toward the US saw speeds drop a bit more and returned speeds of around 63 Mbps, which is fast enough for any online activity. Asian regions and heading off toward Australia saw speed tests come back at approximately 54 Mbps, so download speeds are more than ideal for streaming and torrenting.
Many users may not worry about numbers as long as their internet connection appears fast enough. Any VPN must offer the fastest speeds because it means you have more available bandwidth. Once it comes to the busy times, you should still obtain high connection speeds.
Some remote regions may test less favourably, yet all the countries we connected to showed great averages regardless of the time of day when we checked.
Get ExpressVPN and SAVE 49% + 3 Months FREE
Netflix and ExpressVPN
After being secure, bypassing geo-restrictions is the number one use of VPN's in current times.
The number of streaming platforms continually increases, and VPN users often want to watch content from overseas. This can be from a one-off service only available in one country such as the BBC iPlayer or a countries library such as Netflix.
In the case of VPN's things are not as simple as using any VPN and immediately connecting to any service. Netflix for one has a VPN ban, and because of this, many VPN's give up trying to deliver Netflix access.
ExpressVPN Netflix access is legendary as it bypasses restrictions more reliably than any other VPN on the market.
ExpressVPN unblocks Netflix (any library we chose), UK or US Amazon Prime Video (needs billing address in that country), BBC iPlayer, Hulu, HBO, and any other you could think of with great content.
Besides, you may also find your connections blocked in some Wi-Fi hotspot areas, such as workplaces or schools. You can also bypass these restrictions and reach such sites as YouTube and Omegle, where they are supposed to be blocked.
Torrenting
ExpressVPN doesn't visibly mention torrents, although you can find information on the subject when you look.
Instead of supplying individual servers for this activity that overloads quickly, you can use any of the 160 server locations to download Express VPN torrent files safely and securely.
With unlimited bandwidth available, you won't run into a data cap, no matter how large your files are. You can even set up your client with the split tunnelling feature, so your torrent client runs via the VPN, and your regular internet access goes through your ISP.
To be sure, you aren't caught downloading; you have the automatic kill switch that cuts all your connections should the VPN drop at any time. No copyright trolls can spot your IP address.
Customer Support
One way to test if a VPN is any good is by checking their customer service. This can range from FAQs, knowledge base, and, most of all, how you can get in touch with them.
Countless guides cover everything, and you can find documents for manual setup of the MediaStreamer on devices that don't come with client apps.
Live chat is around the clock and available 24/7. The staff knows how to answer most questions, and you rarely have to resort to lengthier methods of communication.
You can also use email, which gets the same speedy response if you have questions that need lengthier answers.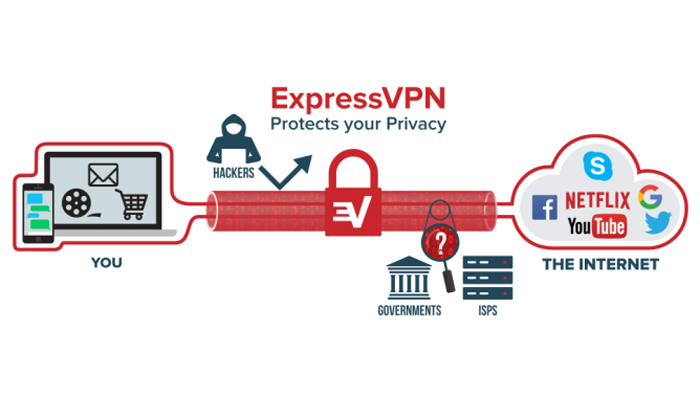 Client Apps and Browser Extensions
All the apps for the more common devices are user-friendly and set the tone for many other providers to follow.
To say that ExpressVPN covers a wide range of devices is an understatement. You can have five simultaneous connections on devices that range from a Kindle Fire to your home router.
You can also find clients for Windows, Mac, iOS, Amazon Fire, Android, and Linux. You can find guides for setting up the VPN on routers, Chromebook, Blackberry, gaming consoles, NAS storage devices, Smart TV's, and more.
The ExpressVPN app works and looks the same across devices, so there is no extra learning curve when it comes to using it. However, because of the way Apple imposes restrictions, there is no Kill-switch on iOS.
Browser extensions are available for Chrome and Firefox and do a great job of masking your location. How they differ is, they are interfaces to the client rather than being a proxy service. What this means is, you can control your VPN right from your browser.
Get ExpressVPN and SAVE 49% + 3 Months FREE
Conclusion
Although there are not many visible changes, there have been many under the surface. It appears the world's number one VPN keeps getting better in what it offers and how it performs.
Once you reach this far, you may as well take advantage of the money-back-guaranteed offering, download Express VPN and take it for a month's spin before making your mind up.
As the website says, 30-day satisfied or refunded. Which one will you choose?