HBO is one of the most popular networks in the United States. It continually delivers excellent content that you cannot get anywhere else.
It is possible to find some snippets of content as you will see, these are not worth the effort when you miss out on the vast wealth of material the channel has yo offer.
Here you can find out all you need to know about how to watch HBO in New Zealand because it is not a matter of picking one service and using a VPN.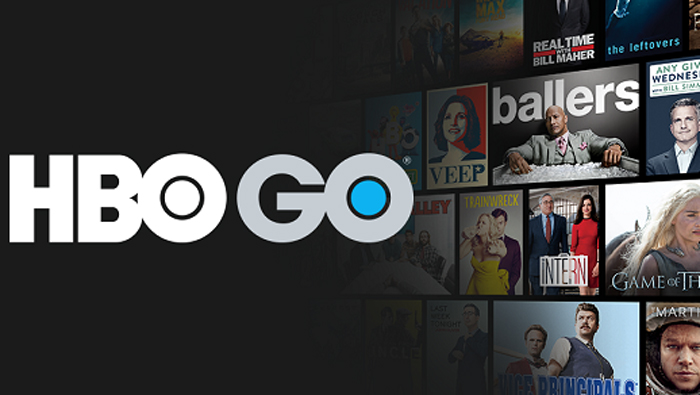 By the end of the article, you will find out just how you can access the very best of streaming services in New Zealand using a premium VPN service.
Current Way to Watch HBO in New Zealand
HBO is geo-restricted to viewers inside the USA. However, in certain areas, there are participating TV providers who possess streaming rights for New Zealand or their particular country.
The streaming rights here are held by Sky, and this allows them to show some HBO content. What this means is users need to be subscribers to Sky. While convenient, it can work out costly by subscribing to the individual packages.
Starter Sky plan $24.91
Sky Entertainment $25
Sky Sport $29.90
Sky Movies $20.93
Soho 1 and 2: Free once you sign up to Sky starter, Sky Entertainment, Sky Sports or Movies. It is here where most of the HBO content resides.
HBO on Amazon Prime
Alternatively, you can watch HBO by subscribing to the company's Amazon Prime Video Channel.
If you are not familiar with Amazon channels, this is a means of accessing another organization's contents via the main Amazon Video interface.
This does not save you money, and the monthly HBO subscription is still $14.99. It does, however, mean you can – but you can keep all your content in the same place and use the same apps and devices to watch your favourite shows and movies on your Fire tablet or TV.
It does not help with geo-blocking, and you still need a VPN to access the content.
While you do get a free trial for both HBO and Prime Video, you will not automatically get an upgrade to HBO Max.
What is the Difference with HBO Go, Now and HBO Max?
Before looking at where to watch HBO in New Zealand, you need to learn the difference between the services the network offers.
The key difference between these services is how you can access them.
HBO Go
HBO GO is a streaming service you can access with an HBO cable subscription.
The service will let you stream HBO shows when away from your TV. With a subscription, HBO GO is technically free. For anyone outside the country, it will not be accessible.
HBO Now
HBO NOW is a stand-alone streaming service where you can watch HBO video on demand without a cable subscription.
It is excellent for cord-cutters and any binge-watchers around the world as you can access shows like The Sopranos without signing up for cable.
HBO NOW costs $14.99 per month. You can subscribe through the app, or you can purchase it through add-ons from other services like Amazon or Hulu.
HBO Max
All the focus now is on HBO Max as this is the better option. Monthly charges are the same $14.99 as HBO Now.
You will find this service offers all the content without a subscription; however, it still sits behind the same restrictions and is only available to viewers inside the USA.
It offers Cartoon Network, The Big Bang Theory, Lord of the Rings and much more. It is not possible to access any live TV through HBO Max, yet you will not have the extended wait you find with other platforms.
What is on HBO?
It is easy to see why HBO has around 140 million subscribers. They create some of the best shows, movies that grace the TV.
Here are some of the more popular that span across all their streaming options.
Sharp Objects, Westworld, Veep, The Deuce, My Brilliant Friend, Silicon Valley, Big Little Lies, Game of Thrones and lots more. On HBO Max, you can find extra shows like Rick and Morty, The O.C and Top Gear as well as The Fresh Prince of Bel-Air.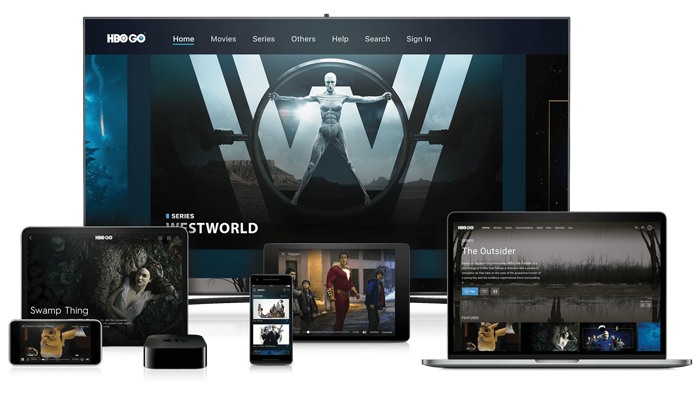 HBO Compatible Devices
You will find the Home Box Office runs on plenty of devices. You can find it runs on Windows, games consoles, Smart TV's, Android and iOS, Amazon FireStick, and other devices.
Subscribers can access three devices at one time when subscribing to HBO NZ.
Signing Up for HBO
HBO is, unfortunately, another streaming platform that wants you to use a US-based payment method.
Add this to requiring a VPN, and you could think it is too much effort. It is easy to bypass the restrictions using a VPN as they do all the hard work.
With your VPN, all you need then is a made-up address and this workaround. You do need your VPN first, and we have two prime examples to recommend. Be sure you have this installed and change the server to an American one before proceeding.
Gift Card for HBO Method
Now that you have a VPN, you can readily access HBO NOW.
Up next is to buy your gift card for HBO Now, as only US credit cards are accepted.
Go to mygiftcardsupply.com. The good news is you do not need a US credit card or PayPal.
Search for HBO Gift Cards. When it is not displayed, you may have to search annually.
The minimum gift card you can buy is $25, which is about 7 weeks. It costs a little more than the face value to cover the company's charge.
Add the card to your shopping cart and pay using PayPal. You will need to enter your name and email address and verify your phone number.
Once you have filled out the form, you will receive an email with a scan of the card and the code you need.
Go to the redeem HBO gift card page.
Enter the 10 or 12 digit code from the back of the voucher. Enter a state or territory and the US Postal Code, and then click next. (Select any state/ territory, and the zip code, you can use 90210)
Add your name, email address, and password to sign in.
Log in to your account with the email and password you just entered and select the content you wish to watch on HBO Now NZ.
You do get a 7- day trial free with this method for new subscribers.
Hulu for HBO Max
Hulu is one of the best ways to access HBO. Using this method, you are also guaranteed to receive an upgrade for HBO New Zealand to HBO Max and not HBO Now.
Hulu costs $5.99 for the cheapest plan, which is ad-supported. The next plan is the ad-free one and costs $11.99 per month.
If you want to watch live TV, this plan costs $54.99 yet does come with ads unless you pay the extra for the ad-free version.
Rather than HBO being included, you need to select the HBO add-on, which costs the same $14.99 per month.
With the base plans, you are allowed two streams at once, but you can upgrade this if you subscribe for live TV. The good thing with the two cheaper plans is that they come with a free 30-day trial, and the live TV offering has one week.
When you pay, you will face the same restrictions as signing up direct with the HBO site. Luckily, the same workaround for the gift cards can work here.
Once you have your card, you need to go to the following link to redeem your gift card. https://secure.hulu.com/start/gifting.
Once you subscribe, it is possible to access HBO through the Hulu app or site, or you can log in on the HBO apps or website using your Hulu login details.
Hulu can run on the same devices as HBO, so there is no issue that none is going to work, and you miss your show ore movie.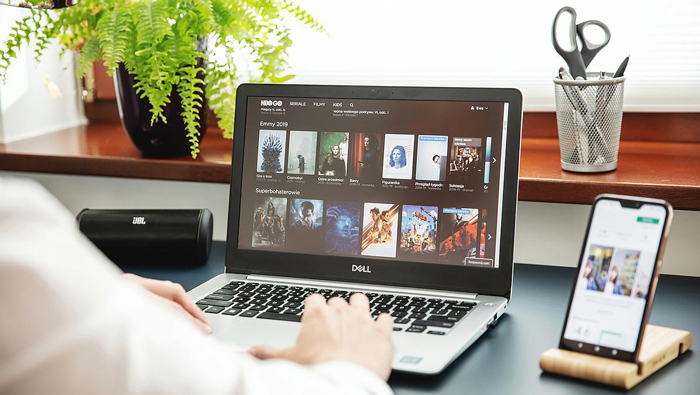 Accessing HBO with a VPN
It would be easy to say any VPN can access HBO, yet that is not correct. You can find many are unable to stream from HBO and even less can access Hulu.
Here are two of the best recommendations for watching HBO through either its own app, or watching via Hulu, or even Amazon if you are willing to miss the extra content.
1. ExpressVPN
If you are new to VPN services, use this best VPN for HBO GO/NOW. You can experience its renowned fantastic speeds, all-device compatibility, and the way it can easily access HBO NOW/ MAX, iPlayer, Netflix and others. It is straightforward, easy to use, and easy quick to download and signup for.
Widely acclaimed for their speed and stability, as well as their network of 3,000+ servers in 94 countries around the world. Additionally, there is multi-platform/device support, including Windows, iOS, Amazon Fire, Mac, Android, Linux and more. You can also install it on routers.
You have unlimited bandwidth, and server switching and can stream your favourite movies in 4K HD without bothersome video buffering.
Moreover, your data is protected with AES 256-bit military encryption and secure protocols. You can let these be chosen automatically, or you can choose to select the encryption manually. This VPN runs on each of its servers on its own private encrypted DNS.
Other features include a zero-logging policy, and they accept Bitcoin for anonymous payments. It also comes with 5 star 24/7 customer support.
2. Surfshark
Surfshark has just over 1,700 servers in 63 countries but offers good speeds for all kinds of online activities. It does an excellent job of circumventing many geographical restrictions on access to Netflix, iPlayer and especially Hulu.
It also provides excellent protection and encryption with military protocols. It also has malware, trackers and ad-blockers.
You can also use multi-hop or Whitelister, always knowing that you are safe with the standard kill switch.
Users have unlimited device connections on the most popular devices like iOS or Android and can use macOS, Windows, Linux and Fire TV Stick applications.
It also offers the No Borders feature, which allows you to bypass restrictions for smooth streaming.
It is based in the BVI and offers 24/7 support in case of problems. With a 30-day money-back guarantee, users can test the features before committing to a long-term commitment to get the best price.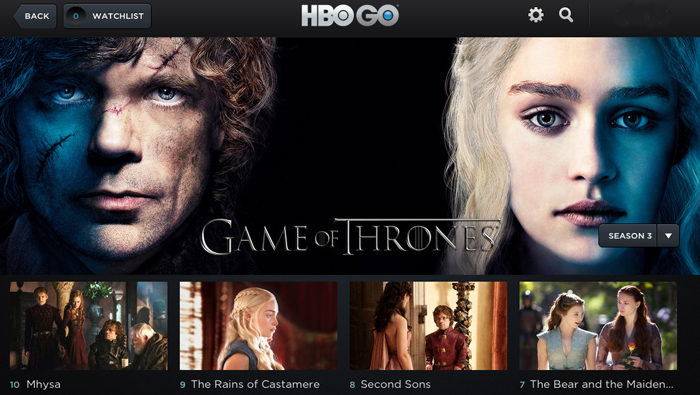 Conclusion
The HBO service covers all angles for every subscriber. However, with
the introduction of HBO Max, it makes it more confusing which one subscribers should aim for.
There is talk that this will be the one service come next year, yet until then there are still a couple of options to sign up for HBO in New Zealand.
If you go with this option, and Amazon being the primary way to access GO, then you may find signing up easier if, you already have an account.
New subscribers are the ones who need to decide, which means they wish to use. With the likes of Hulu, you have no choice but automatically access MAX instead of Now.
Either way, selecting the first VPN on the list means you can bypass any restrictions and obtain the fastest streaming speeds to NZ from any VPN.
It makes light work of any online activity, and the great thing is their money-back guarantee is without question, so you can try all methods of accessing HBO Go NZ, and find out which is the easiest and best for you.