Hulu is an on-demand video service allowing users to access Hulu TV shows across the USA. It is co-owned by both the Walt Disney Company and Comcast and may be launched worldwide in 2021.
While Hulu focuses on streaming new TV shows from most of the major TV networks, it also offers Hulu Originals, blockbuster movies and independent films.
Hulu's platform differs from sites like Netflix and Amazon Prime Video in that it allows users to access series from multiple traditional TV networks. For on-demand shows, it is also a cheaper offering.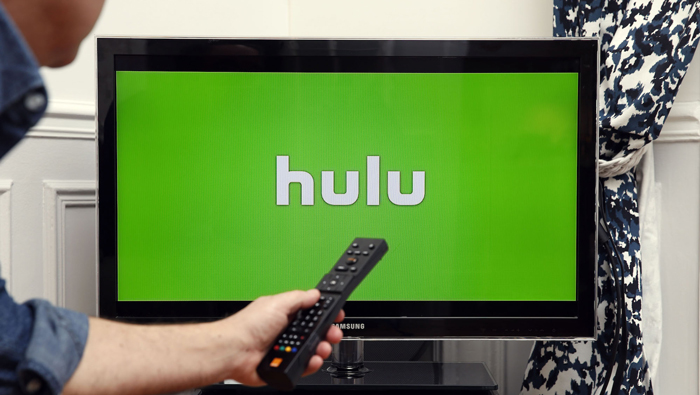 Get ExpressVPN and SAVE 49% + 3 Months FREE
When not using the live TV option, users only need to wait about a day or so to get the latest content on demand. Additionally, there are no hidden fees, equipment rentals, or installation dates.
You can watch Hulu at home or on the go using many of your favourite streaming devices without a cable subscription.
The problem until the global rollout it, is still sitting behind some of the strictest geo-restrictions. Here, you can learn all about Hulu; and how to bypass restrictions to watch Hulu in New Zealand.
Can You Get Hulu in NZ?
Hulu is not just blocked in New Zealand, but also everywhere outside the USA because of the regional constraints. You will find geo-restricted content common with the streaming industry, although the nature of it can vary.
Netflix and Prime, for example, each of these offer various content libraries around the globe for multiple countries, and these are not accessible in other regions.
Hulu, unlike this, is limited to the USA only, and when trying to access Hulu New Zealand, you may gain access to their site, yet you won't be able to watch any content.
To begin with, Hulu determines your location by detecting user IP addresses. It uses these to mark locations and thus to block access when they are not US-based.
The easy method is to mask your IP address by replacing it with an anonymous US IP address. You can do this with a premium streaming VPN service.
You must use a reliable streaming VPN, which offers an extensive VPN server network and proven working with Hulu.
While there are tons of VPN providers, not many can reliably bypass restrictions and access the Hulu website or apps.
Signing Up for Hulu VPN
Here is a quick walkthrough of how simple it is to purchase a VPN and access the Hulu website to log in.
Select the number one VPN streaming
Add your e-mail address
Select your payment option
Receive a confirmation e-mail with the download link and other account details
Install the application and log in according to VPN's instructions
Run the client VPN app. Change the server to one inside the USA
Navigate to the Hulu website
Signing Up for Hulu
Navigate to the Hulu website
Click on 'Start your free trial'.
Select the plan you want
Add e-mail, password and your name
Enter your date of birth and your gender
Click on 'Next'.
When you try to go further, your payment may not be accepted. The service does indicate you need an American form of payment, be it a credit card or an American PayPal account.
How to Pay for Hulu in NZ
Here are some ways you may be able to get an account.
Ask someone you know or someone in your family who lives in the USA to arrange a Hulu subscription for you
Get a US prepaid card so you can use it to get a Hulu NZ account
Get a US virtual card to sign up for a Hulu account in NZ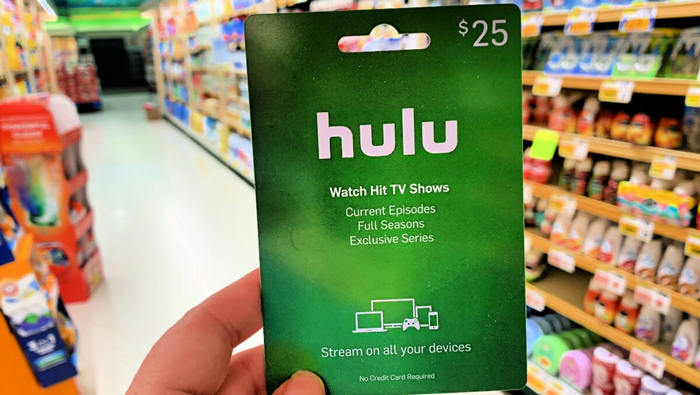 Get ExpressVPN and SAVE 49% + 3 Months FREE
Using Hulu Gift Cards
MyGiftCardSupply is a trusted, reliable website where you can buy a variety of gift cards.
To find your Hulu Gift Card, scroll down the home page until you see several gift card options. Select Hulu Cards.
Here you will see the options to purchase your gift cards for $25, $50 or $100. Additionally, you can opt for a one-time payment or subscribe and automatically buy a gift card every, one, two, or more months.
Click on to proceed to checkout and enter your billing information. Orders are delivered by e-mail. You may be asked to verify your details by entering a telephone number, so please enter a valid number.
When you are finished, click Next to PayPal.
Once your payment has been processed, you will be taken to the order details page where you can review your purchase.
Immediately after your purchase, you will receive an e-mail notifying you that your purchase is complete, together with a link showing you how to redeem your gift voucher. Click on the link to go to the MyGiftCardSupply website for further instructions.
Once you follow the link, you can access your Hulu voucher code. Before using your code, be sure to log out of any Hulu account, if you have one. Next, clear your browser's cache, delete cookies and visit the Hulu voucher redemption page. https://secure.hulu.com/start/gifting
Please use this link to access the redemption page, because the link in the MyGiftCardSupply guide is not working.
Enter your code now. When you click Redeem, you are prompted to create an account and enter a US Postal Code. However, when you don't have a US Postal Code, pick one from the internet or use the popular 90210.
Click Start My Subscription.
You will be redirected to Hulu's homepage ready to stream your favourite shows and movies. Hulu subscriptions remain active until the balance on gift cards has been used.
How Much Does Hulu Cost
Hulu comes with three plans, each of which offers something slightly different.
The base plan is Hulu, which costs $5.99 per month and is an ad-supported plan. With this, you have a one-month free trial.
The second plan is $11.99 per month and offers the same content as the base plan, yet it comes with zero ads. You also get a one-month trial period with this plan.
Hulu with Live TV offers over 60+ channels of live and on-demand TV. It also has full access to the on-demand library as the two lower plans. The cost for this being $54.99 per month ($60.99 for live TV no ads). This plan only offers one week free for watching Hulu live.
Shows on Hulu
Hulu offers tons of great shows and movies. Just the originals make the small plan a worthy consideration. You can find great shows such as Castle Rock, High Fidelity, The Act, and The Handmaid's Tale, The Great, Ramy and many more.
Shows on Hulu comprise the following as a small introduction.
Little Fires Everywhere
Outlander
Westworld
Family Guy
Brooklyn Nine-Nine
Law & Order
Dave
Game of Thrones
Once you get Hulu in New Zealand, you can select from many of the network add-ons. Unfortunately, these may be required to access some shows such as every episode of GOT.
Premium add-ons include the following with their relevant monthly charge.
Starz: $8.99
Showtime: $10.99
Cinemax: $9.99
HBOMax: $14.99
Besides this, you can also include add-ons for unlimited screens and enhanced cloud DVR although these are only available for the Live TV option. On the base plans, you can only access two streams at one time.
You will find you can watch Hulu on a broad range of devices that includes Windows, Mac, Android and iOS, Smart TV's, Roku, FireStick and other Fire devices, Apple TV, Game consoles and others.
Best VPN for Hulu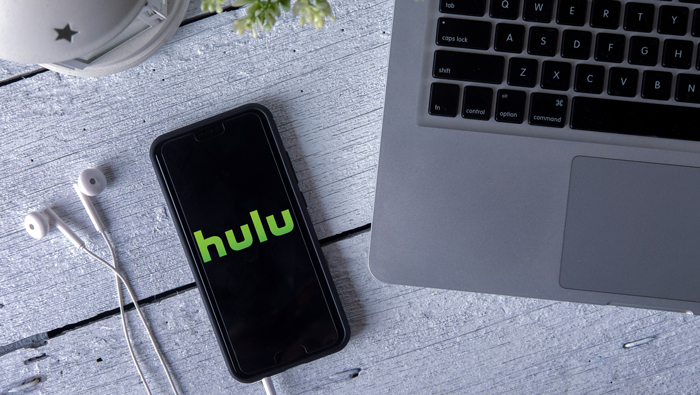 ExpressVPN offers many US servers that unblock Hulu. It provides high-speed, stable connections offering unlimited bandwidth, which is fast enough to stream HD 4K to any one of the 94 countries it covers with over 3,000 servers.
ExpressVPN unlocks every other streaming service, including Netflix, BBC iPlayer, SlingTV, HBO Now, Prime and countless others.
Customer service is on hand 24/7 and offers a live chat service. Therefore, when you experience a problem, you can contact them, and they can tell you exactly which servers are working.
Using the very best protocols and AES256-bit encryption, coupled with a kill switch that will immediately block your connection to prevent leaks, it delivers the best privacy and security. It comes with zero logging and is headquartered outside any jurisdiction in the BVI.
Get ExpressVPN and SAVE 49% + 3 Months FREE
You can have five simultaneous connections on a wide variety of devices, from Windows, mobile devices, Smart TVs, Apple TV and routers included, as well as browser extensions for Chrome and Firefox.
2. NordVPN
NordVPN delivers its 'SmartPlay' Smart DNS, which aids in allowing to reliably unblocking a large number of content providers, for example, Hulu. NordVPN also unblocks Netflix in various countries, including the US, alongside other streaming services like BBC iPlayer and HBO.
You can figure out precisely the servers to connect to by consulting the NordVPN official knowledge base or asking live chat support. The VPN service offers over 5,100+ servers, though in a smaller number of countries, totalling 60.
Security is guaranteed by secure encryption and a zero logs policy, and offers 256-bit encryption, a kill switch, and can use a double-hop feature to prevent tracking from prying eyes.
The company also has specialised servers for specific use cases, including anti-DDoS, ultra-fast streaming, and Tor-over-VPN. You can connect up to six devices simultaneously and use devices such as Windows, macOS, iOS and Android.
It also comes with a one-month refund policy so that you can check out all the features.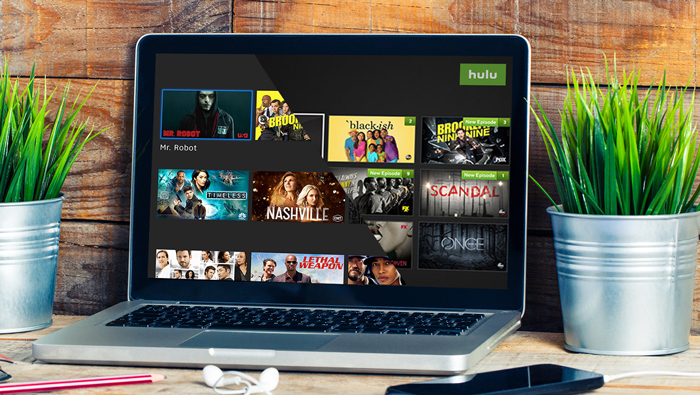 Watching Hulu in NZ on Android
First, you will have to change your Google Play Store country to the US version.
Once you are done, search for the Hulu app, and download it after changing your Play Store country to the US. Follow these steps to watch Hulu in NZ on your Android device:
Register for a VPN on your Android device and download it
Start the VPN application and log in
Connect to an American server from the list
Open the Hulu application and log in to your account.
Stream Hulu on iOS
As with Android, you first have to change the region of your iPhone/iPad App Store to the United States version.
When you switch to the US, locate and download the Hulu app. Next, follow this procedure to view Hulu on iOS in NZ:
First, you subscribe and install a VPN on your iOS device
Start the VPN application on your iOS device and log in with your account details.
Connect to the US server from the list.
Open the Hulu application now. Login to your Hulu streaming services NZ account and watch your favourite content.
Watch Hulu on FireStick and Devices
First, go to "amazon.co.nz" Click Accounts & Lists and choose "Manage Account and Content".
From there, you will be able to change your region to the US. Once you change your Amazon region to the US, navigate to your Fire TV or FireStick account and de-register it.
Now login your account again, search for Hulu and download it.
Setup the best VPN provider on your device or even better, install it on your home router and connect to a US server
Start Hulu on your Amazon device
Log in and enjoy.
With all the above information, you can easily watch Hulu in New Zealand using a VPN. While there are two options here, the best VPN for NZ is the number one in the list.
ExpressVPN is the world's number one streaming VPN and continues to prove this. To test the performance and features, you can sign up and use the 30-day money-back guarantee. Sign up for the Hulu month free, and you can watch the best TV shows free.